Beso Beach Formentera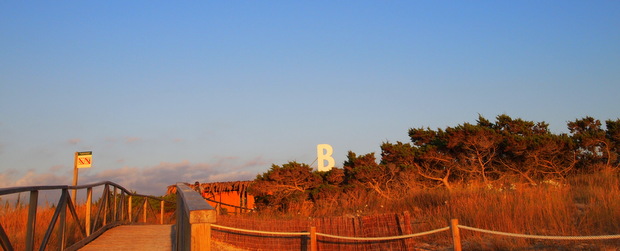 Beso Beach is one of Formentera's newest chiringuitos – it sits on Playa de Cavall d´en Borràs between the Ses Salines nature park and the Playa Illetas sunset strip of chiringuitos. This secret shabby chic beach restaurant has created a natural atmosphere which adapts itself to different moods of the day and its beach front is heavenly and quieter than the more well known parts of Playa Illetas.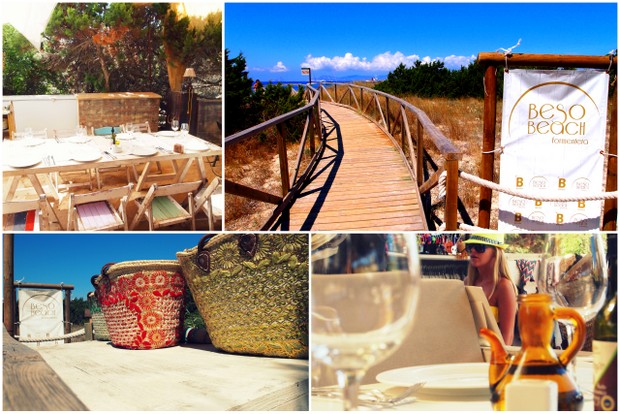 Beso Beach has built its own unique style. Lunch is a calm affair where fresh Formentera fish dishes and Basque meat specialities are served under the natural bamboo & palm roof where you can enjoy lunch with your feet in the soft sand.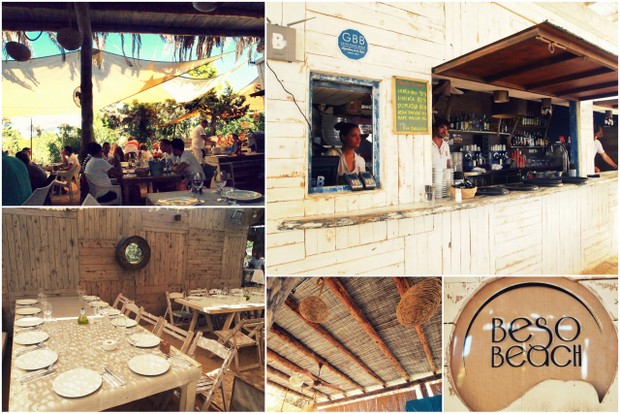 As lunch comes to an end Beso beach kicks off – the DJ turns up the volume and BB becomes a gathering place for locals, expats and Formentera lovers who gather to enjoy the very special sunsets – dancing on the tables with a Mojito in hand (this is routine here!)
Hotique loves:

Rock mussels grilled over charcoal
Beso beach salad (lettuce hearts, salmon, Tudela asparagus, avocado, goats cheese, walnuts & payes tomatoes)
Paella with large red shrimp
Beso beach vanilla ice-cream with peaches, toasted almonds, red-currant sauce and custard

Sunset Mojito's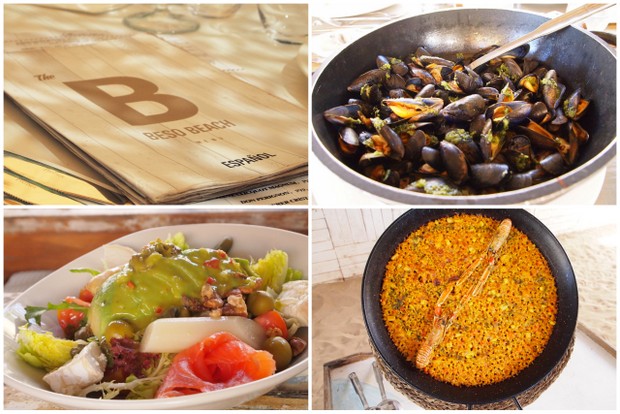 How to get there...
Either radio in for the tender service or drive to the beginning of Playa Illetas at Playa de Cavall d´en Borràs

To book your table at Beso Beach
Zodiac Service: Canal 76 VHF
Call: +34 622 222 113 +34 971 324 572
GPS: 38º 44' 21.60" N. 1º 25' 47.40" E.

Location: Playa e la playa de Cavall d´en Borràs (Illetas)
Open: Every day in summer