Anne Rani & Lasse Illinton Jensen from the band Sadja Ran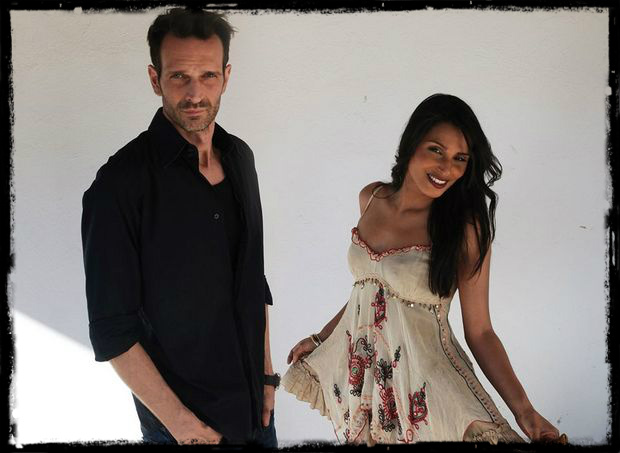 Philosophy of life
"The music of the universe is the true love & healing for all mankind"
Favourite Ibiza moment
A private party where we performed with our band Sadja Ran - everything was just perfect... the stars and the moon were shinning on the sea behind us, everybody was dancing like there was no tomorrow... it was just amazing.

Best beaches?
Cala Lenya, Punta de Sa Galera Cap Negret & Atlantis

Favourite restaurants & café's ?
Nagai, for its organic sushi & Asian food. We performed at their closing party & we are looking forward to performing at their opening on the 6th March.

La Paloma in San Lorenzo - its such a joy to sit in the garden with all the beautiful surroundings & the food is always so good.

Café Sidney, Santa Eularia, always a great spot for a nice lunch & the Café Sidney Burger

The Croissant show, Santa Eularia, for a nice cup of coffee with the best croissants & cakes

Shopping spots
Sluiz for its great atmosphere & exciting designs. Great place to find a gift or to spice up your home.

Hector boots in Ibiza town, the boots everyone wears in Ibiza. In Copenhagen everybody always asks me where my boots are from.
Ibiza walks
Es Vedra - one of the most stunning places on the island - a great place to be inspired and filled with peace.
About Anne Rani & Lasse Illinton from Sadja Ran
Anne Rani's voice is renowned for its perfect balance between angelic clarity and warmth of tone. Anne together with producer Lasse Illinton Jenson created "Sadja Ran" a live deep house & chill out project born not only make music but to perform live. Singles "Fall" and "I Know" have solid worldwide feedback. Anne Rani is one of the original trio from Juice, a no 1 EMI/Chrysalis signed band in Denmark in the 1990's - she has performed on some of the world's biggest stages.



Listen to Sadja Ran here
https://soundcloud.com/sadjaran
http://www.mixcloud.com/sadjaran/