Cicale Ibiza, San Lorenzo



Cicale, for an authentic Mediterranean dining experience located in a renovated finca in the Northern San Lorenzo hills - it is run with love and passion by Michela Primavera from Rome and Paolo from Bologna.

Their Italian background and love for fashion and food explains the passion which goes into every dish they serve. The pasta is home made, the vegetables homegrown, the wood-fire oven gives a succulent smoky taste to the Parmegiania and Oven dishes, and their creamy coffee ice with baileys served in a cocktail glass is divine.

Dine outdoors under the San Lorenzo stars or choose one of the cosy rooms inside the finca. The couple restored the finca beautifully, added a kitchen, redesigned the roof and Michela decorated the interior and garden dining area with wonderful night lanterns, flowing white curtains, touches of blue, local art and a fashion boutique to enjoy in the summer months.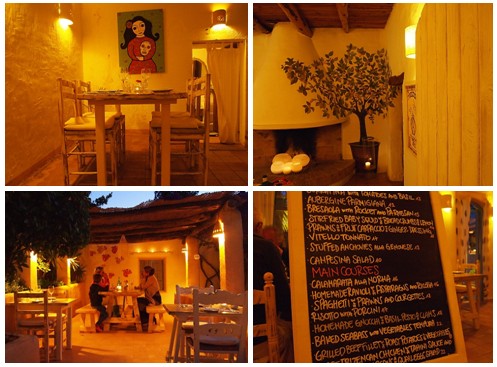 Hotique recommends


The exquisite Aubergine Parmigiana

Stir fired Baby Squid with Bread Crumbs, Lemon and Chili

Baked Seabass with vegetables tempura

Grilled Beef Fillet with roast potatoes and vegetable

The Cicale Signature Ice Coffee Baileys

To book your table at Cicale
Call: +34 971 325 151
Location: Ctra Sant Joan KM12, Ibiza
Open: Every evening from 8pm
Hotique Ibiza on Facebook



Like our Facebook page for all the latest boutique hotel offers and the best places to visit in Ibiza