KM5 Ibiza


KM5 located just past the 5km marker on the Ibiza to San Jose road celebrated its 19th anniversary in style this summer.




The stunning garden offers colourful tents with bars, stylish sofas & tables, a boutique, art room, the intimate club room and bar and this year it has also launched a sushi & caviar bar.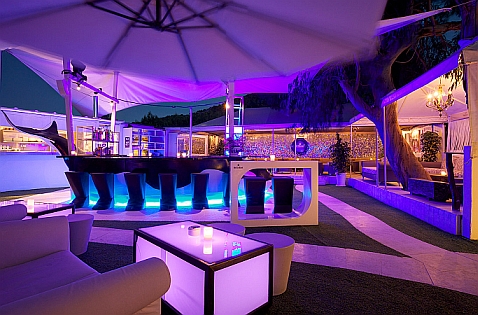 Expect great music, delicious food, attentive service and a clued up crowd.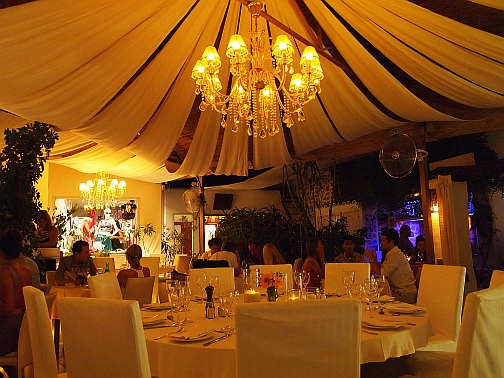 KM5 is well known for its celebration birthday nights, full moon parties, Brazilian nights,
ladies nights, cocktails under the stars and its restaurant which offers some of the islandís best
beef from Argentina and local fish cooked on the wood burning grill.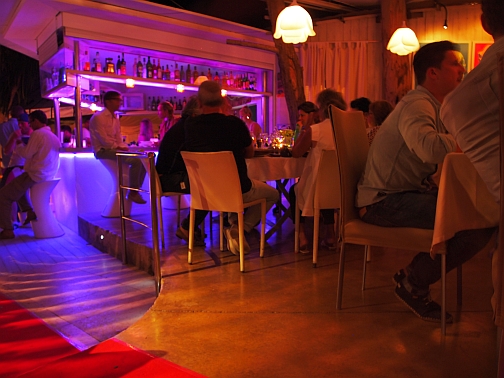 Every night there is entertainment and life in the garden including jugglers, dancers on stilts,
live music, clowns and puppets.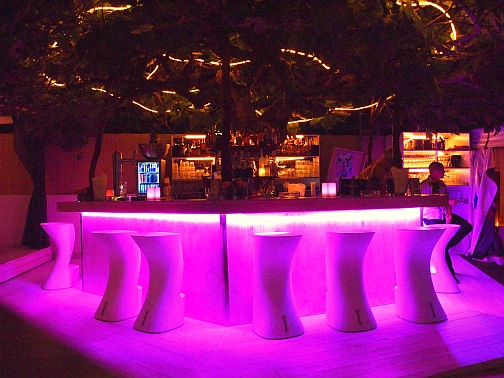 Stroll around the garden with some cocktails, enjoy the restaurantís famous Argentinean meat or
pop into the funky room to dance the night away - regular DJís include Sergi Ribas and Graham Sahara.
Hotique loves...
Eating & socialising under the stars

Nightly DJs getting everyone grooving
Mouth-watering Mojitos

Relaxing in the chill out tents
Garden entertainment Ė dancers, stilt walkers, real life puppets
The KM5 restaurant & wood burning grill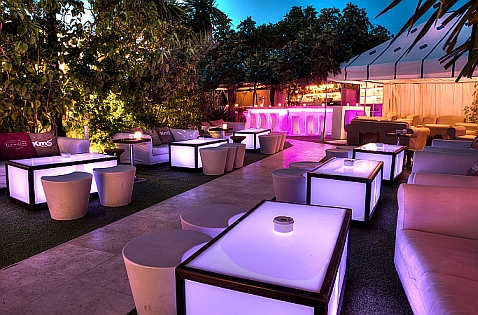 The restaurant highlights...
Carpaccio de Solomillo with wild rocket & parmesan shavings

Foie Gras Terrine on dates & figs

Solomillo de Tenera Argentina

Entrecote de Tenera Argnetina



How to get there...
Drive along the road from Ibiza Town to San Jose and just after the KM5 mark you will see the
KM5 restaurant side on the left of the road amongst the San Jose hills.


To book your table at KM5
Call +34 971 39 63 49 or

+34 696 255 100
Location: KM 5, Ibiza to San Jose road
Open: Every day from 8pm to 4am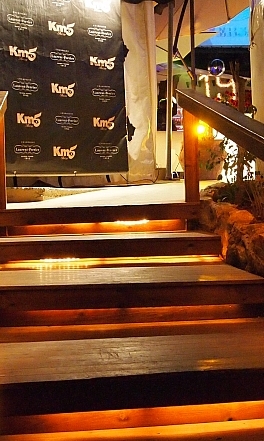 Hotique Ibiza on Facebook



Like our Facebook page for all the latest boutique hotel offers and the best places to visit in Ibiza