Red Security, Ibiza

Ibiza attracts the rich and famous, A listers and visitors with a passion for life...

With this comes the management of cash flow, properties and businesses. RED Securidad's founder, security expert Mr Angel Ruiz has built this company over the past years tailor made to suit the market requirements. RED Seguridad is today, one of Ibiza's leading security solutions for properties, hotels, local businesses and people.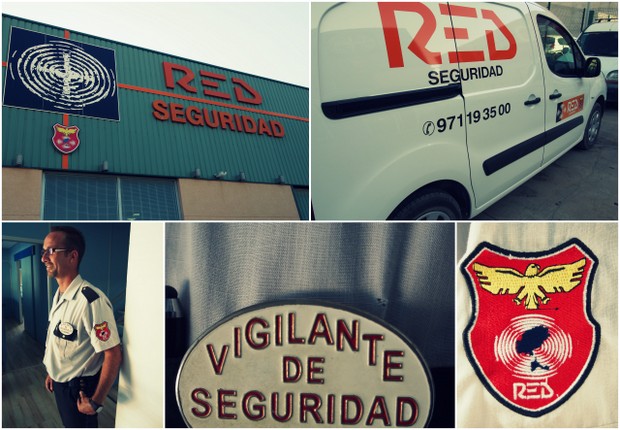 Angel Ruiz is passionate about security. He trained in Criminology, has vast knowledge and 25 years experience in the security sector. He believes in maximum security by combining technology with human resources and has built RED Seguridad on these principles - leading technology and well trained team.

He personally selects his team, engineers and well respected "vigilantes". RED Seguridad runs regular workshops to train the team and keep them prepared to react to any circumstances. The team of RED guards known as "vigilantes" is one of the company's selling points - they are known to be quick, efficient and secure.

RED also offers an unrivalled service as it is a company located on Ibiza offering some of the most established security solutions because of local market knowledge. Angel and his team visit each client and property to review and recommend the most suitable solutions based on their knowledge.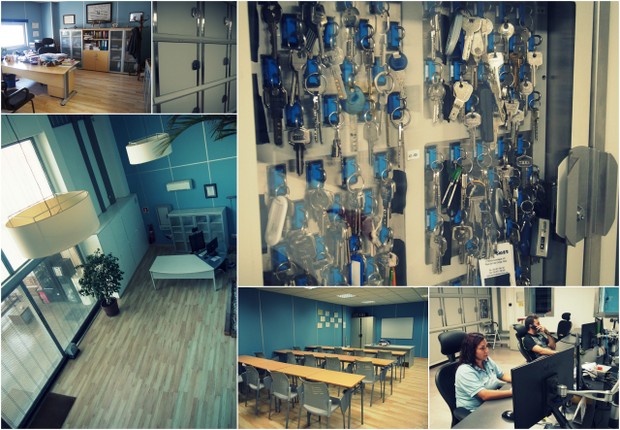 RED stages of security:
1. Preparation Stage: RED send an expert to analyse security risks and recommend a tailor made security solution for you

2. Implementation Stage: RED's engineers set up the recommend security solution including Cable and wireless anti theft systems & alarm monitoring, cameras, keypads, GPS chips, sensors, panic buttons, connectivity to the bunker and programming precise actuations to implement the different security systems

3. Reaction: RED's reaction time to an emergency is rapid thanks to the dedicated "vigilantes" and bunker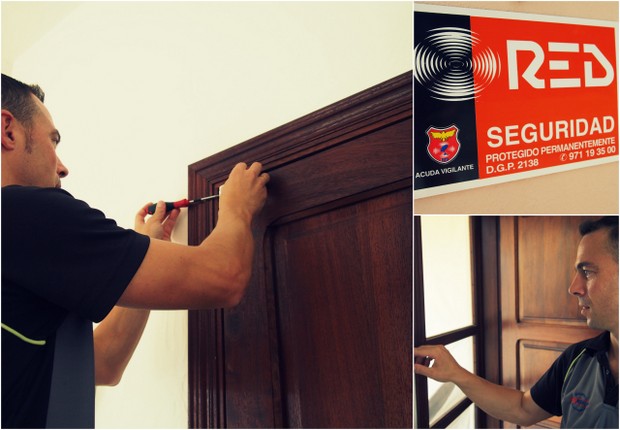 When we meet Angel Ruiz he tells us how he believes in a fusion of technology and people as well as offering a tailor made solution from small to large private residences, villas, businesses, hotels and agroturismos. He is always adding new products to his portfolio which include different options for customers to choose from Germany to Japan offering everything from alarms, sensors, cameras, safes and fire extinguishers to suit any requirement and budget.

Hotique Loves...

The fusion of leading technology and well trained vigilantes

Cable and wireless anti theft systems & alarm monitoring systems

The team located in the head office bunker - ready to react to any emergency fast

Angel Ruiz's expertise in the international industry and local market

The training recognised by the Spanish Security Secretary of State

RED personnel surveillance for homes, businesses, events and special occasions

Video surveillance with a selection of security cameras, internal & external with viewing angles and visual verification according to current data protection regulations by the Spanish data protection agency

A secure key holding service where property and safe keys are stored securely

Added services such as checking your property on your behalf

A panic button which means a vigilante, guarda civil, fire, ambulance can be contacted fast

Standard alarm option which offers those who want peace of mind

Advanced products including alarm systems, keypads, sensors, cameras

The local base of the company meaning expert island knowledge

The "vigilantes" - an added value service where customers can opt to have an option where a security guard will come out to check your property.

PEACE OF MIND in Ibiza & Formentera

Contact RED Seguridad
To arrange a visit for a tailor made recommended solution from the experts...
Director: Maria Jose

Tel: +34 971 19 35 00
Email: info@redseguridad.es
Web: www.redseguridad.es
Address: Polígono Cana Palava, C/ Vidriers, nave 20, 07819, Sta Eularia des Riu. Ibiza