La Galeria Elefante

"Look for the pink stones and follow the pink elephant into this traditional finca where each room offers a feast for the senses...

... a museum-like haven with an eclectic collection of pieces from around the world including collector's items, art, Victoria Durrer Gasse's unique fashion pieces, handmade gift cards, organic essential oils & nail polish... all under one roof, an instant home to beachcombers, dreamers, nomadic drifters, global travellers, floating sisters, weavers and traders, star gazers, artists, collectors and lovers of life and all beautiful things..."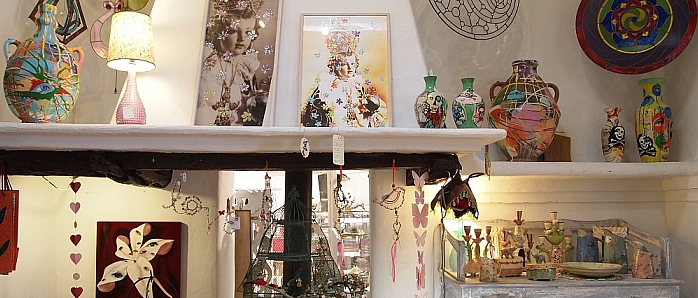 Hotique Meets... Victoria Durrer Gasse, elephant co-founder
Elefant was created by Victoria Durrer Gasse and Sharon Bar. Sharon owns this characterful finca with its maize of rooms, sky lights, little wooden windows, a yoga studio and garden; and Victoria is the savvy international buyer, collector and fashion designer, she says "I simply take traditional designs and vintage pieces and give them a unique twist"

Together they have created a true Ibiza gem. A feast for the senses... authentic scents from around the world, a wonderful mix of colours and materials like cement Bangladesh sack bags converted into little funky backpacks, to lush velvet gowns by Victoria.

Victoria's unique one-off pieces are also available for sale in one of the finca's rooms – she loves designing using velvet and we love her pom pom bag and her velvet Fly Jacket - both unique pieces. In this room are pieces using recycled Indian saris, Geisha's dresses and African skirts. Victoria has set up the business so proceeds are donated to back to the country of origin such as orphanages in Nepal, charities for abused women in India and she works closely with NGOs around the world.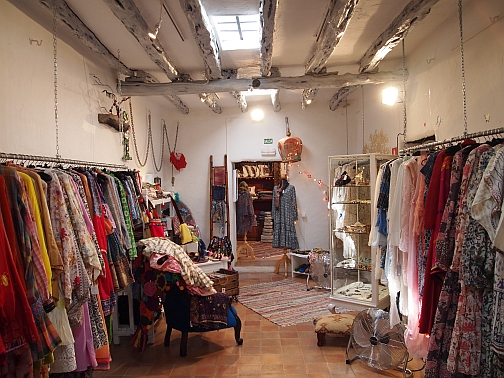 This finca includes pieces from every corner of the globe from India, Nepal and Pakistan to Africa and Asia.

Our Favourites...

The fashion room with pieces from Victoria's collection

Elefant's Handmade Gift Cards & Gift Bags

Elefant's organic essential oils & nail polish

Elefant's hand-made colourful cushions

Every room in La Galeria Elefant finca has knick knacks for everyone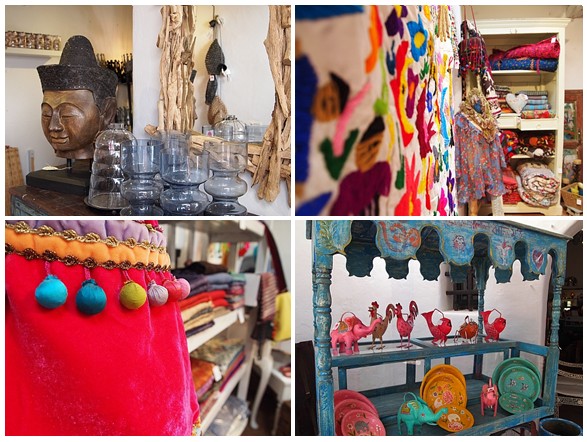 Wellness Studio, Make Up & Hair...
The wellness studio located in one of the outside finca rooms offers yoga, pilates, light therapy sessions, kids yoga as well as a make-up artist and hair stylist on site.

When we met Victoria she even mentioned the possibility of setting up a tea fountain for guests to enjoy as they explore these treasures.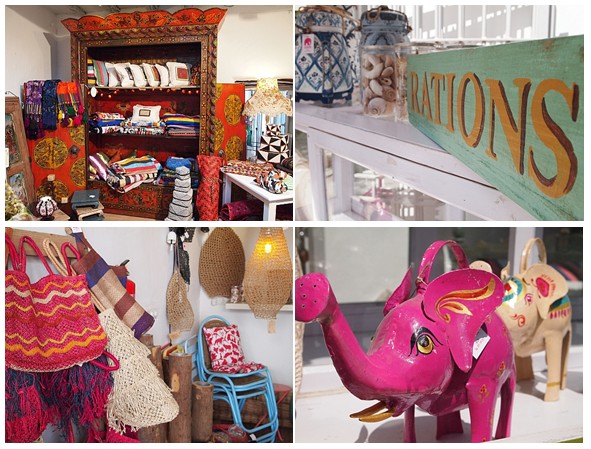 La Galeria Elefant Ibiza:
Open Monday– Saturday 10am-9pm

La Galeria Elefante
San Miguel Rd 3.2 KM (just before Santa Gertrudis, direction from Ibiza Town)
Tel +34 971 197 017

Hotique Ibiza on Facebook



Like our Facebook page for all the latest boutique hotel offers and the best places to visit in Ibiza