Ross Stephenson – Acupuncturist & Buddhist Meditation Teacher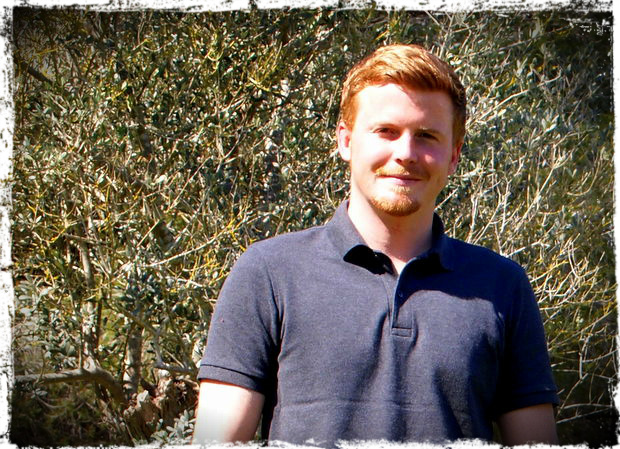 Ross has built a great reputation with residents and regular visitors on the island. We can see why he is highly sought after with his charming, subtle manner, Acupuncture qualifications & expertise fused with his meditation knowledge.
If you are not sure whether Acupuncture is the right treatment for you, below is a list of the most common issues which Ross has successfully treated:

> Stress related conditions (e.g. Anxiety, Depression, Insomnia, IBS)
> Muscle, joint or nerve related pain
> Menstrual problems
> Fertility
> Digestive disorders
To ensure the greatest convenience for you, Ross can provide Acupuncture treatments and meditation lessons at a time and location of your choosing. Arriving punctually and fully equipped, you can be assured of the highest level of friendly and professional service.. Every session starts with a detailed discussion about medical history, health and wellbeing. He will then feel the pulses on both wrists, and examine your tongue. This comprehensive diagnostic consultation allows Ross to create a bespoke treatment plan including dietary tips in addition to Acupuncture treatment or meditation.
When we asked about a satisfying moment at work, Ross mentioned how he was simultaneously treating two clients who were having difficulties conceiving and within 2 months both of them were pregnant. He has met both babies.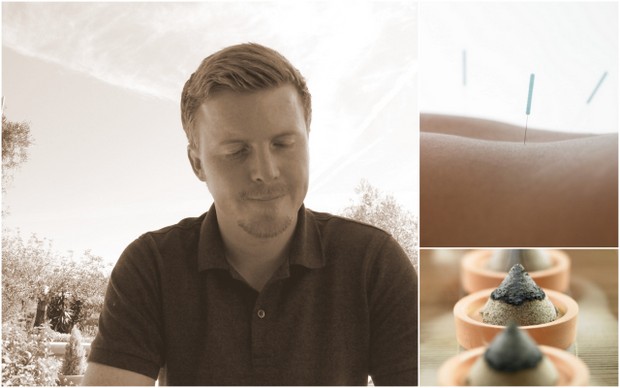 Hotique Loves
Ross's Acupuncture & meditation expertise
His charming bedside manner
The comfortable treatment bed
His fusion of acupuncture with meditation
The herb scents used in some treatments
Ross offers Acupuncture treatment and Meditation lessons on an individual basis, but he also found in his Harley Street Practice that combining these two ancient artforms works particularly well. Acupuncture is used to resolve current health issues, whilst the development of a meditation practice equips a person with the skills to maintain and improve their health on an on-going basis. The effectiveness of this combination can be experienced via the 'Mind and Body Balance' treatment package which comprises of 3x Acupuncture treatments and 3x Private meditation lessons carried out over a week.

Ross states:
"In Chinese Medicine there is a saying that the most basic form of medicine heals physical problems, the mid level maintains health, and the highest form treats the spirit. As such, you can come for Acupuncture treatment to resolve a current problem, to optimise your current state of health, or if you wish to better connect with the deeper aspects of your existence."

To book a treatment:
Call: +34 657467487
Appointments can be booked on an individual basis, or as part of the 'Mind and Body Balance' package.


Individual 1hr appointments are 70 euros.
The 'Mind and Body balance package' (3 x acu and 3 x meditation) is 350 euros.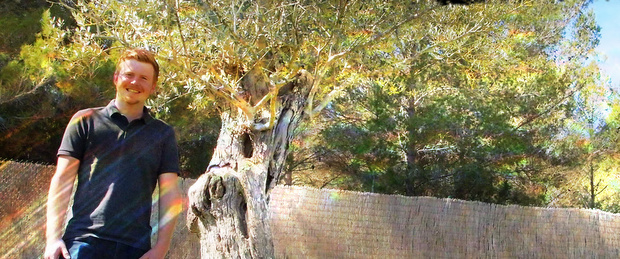 About Ross Stephenson Lic Ac, MFEMTC, Bsc (Hons) Acupuncture, BA (Hons)
Graduating with a Bsc (Hons) in Acupuncture in 2008, Ross has a background working with the NHS and is a member of the prestigious New Medicine Group in London's Harley Street. He is also a lecturer and clinical supervisor in Acupuncture at the College of Naturopathic Medicine, London.
Now living and practising in Ibiza, Ross is a member of the Fundacion Europa De MTC, the main regulating body of Chinese Medicine in Spain, assuring you the highest quality of treatment and professionalism.
Ross has been meditating for the last 14 years. His practice is rooted in the Thai Forest Monastery tradition of Ajahn Chah, which is renowned for its simple and direct approach to Buddhism. Ross has developed his practice surrounded by bears in California, monkeys in India, the Himalayas in Nepal, and commuters in London before arriving in Ibiza. Since moving to the island, Ross has been teaching Buddhist meditation at Centro Diamante, San Joan, every Thursday, and once a month holds an 'Introduction to Buddhist Meditation' course over four consecutive evenings, especially for people who are new to meditating.